Oil on wood panel 60" x 48"
Created 1993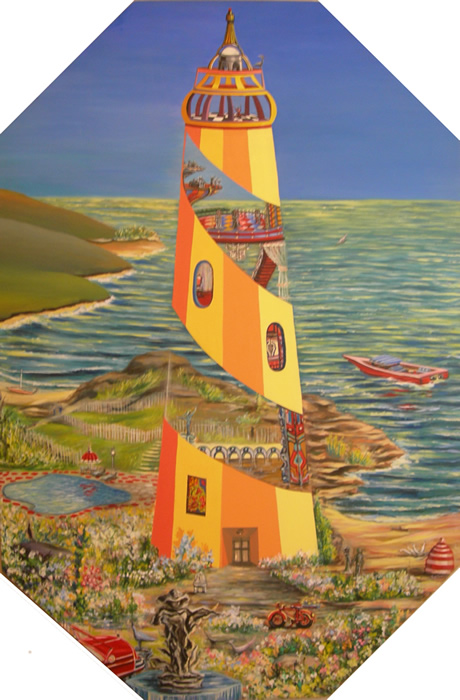 The Lighthouse is a painting about the New Years Eve Party at the Lighthouse
The guests are all arriving by boat and bicycle, car and foot.
The band is playing
The balerina dances on the top of the lighthouse
The guests are dancing
"The Lighthouse" will become a Sharon Tatem Silk Scarf.
Join the Newsletter for the Limited Edition release of the "The Lighthouse" Sharon Tatem Silk Scarf.