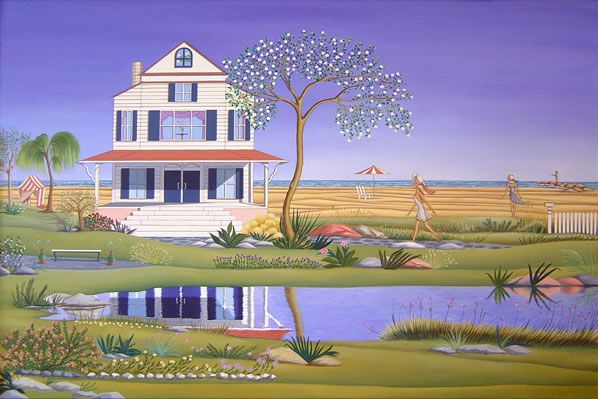 Oil on wood panel 48" x 60"
Created June 1996 - Dec 1996

Coming Home is a place you may just want to be. Summer breeze, trees in bloom and quiet surf. Maybe you've been here in your dreams. Returning from a walk on the beach.
The fisherman on the jetty casting his rod for an ocean fresh catch.
Coming Home is inspired by the beaches of the Hamptons
Coming Home has been on the magazine cover of Dans Papers of the Hamptons three times.