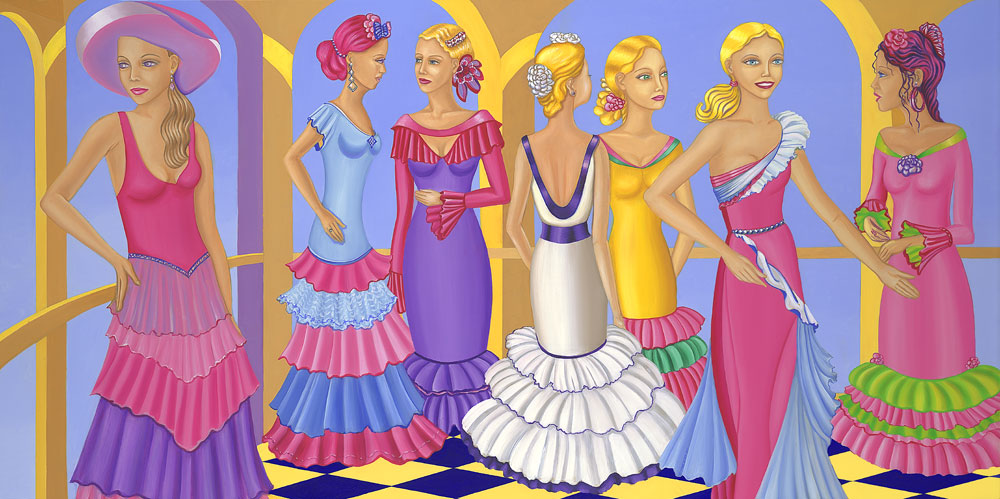 Oil on wood panel 24" x 48"
Created 2012
All About The Dress is the story of a red carpet runway.The search for the perfect dress by the designer on the far left, feeling proud of the movie star front and center on the right side.
The secrets and whispers of the girls, the movie star and the dress.
This painting All About The Dress was the inspiration for the silk scarf collection.