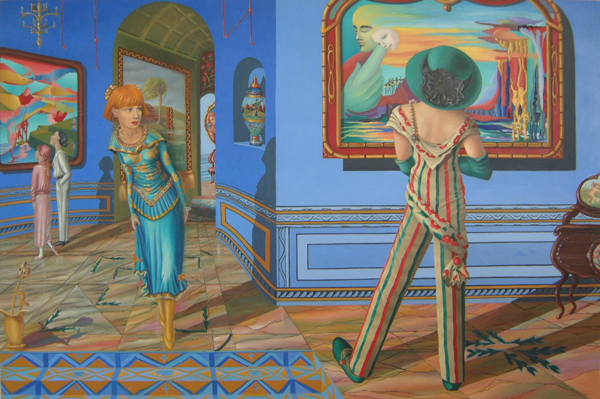 Oil on wood panel 32" x 48"
Created 1988
The Museum is exactly that, a Museum of life.
Defined by art past and present she walks toward her future.
"A Day at the Museum" walks you through art and time as the art progresses
The dream in the painting is merely imagined, but it all came true.
Strange, create it and you can make it happen.
Next step the Tatem Museum brick and mortor
"The Museum" will become a Sharon Tatem Silk Scarf.
Join the Newsletter for the Limited Edition release of the "The Museum" Sharon Tatem Silk Scarf.