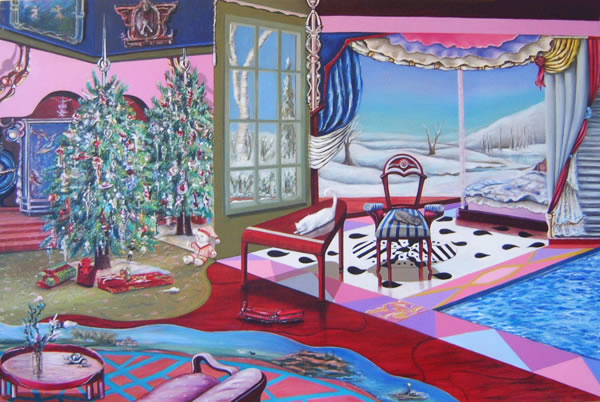 Oil on wood panel 32" x 48" Created 1992
Fine Art "Christmas Painting" is the snowy morning waking up to a Christmas.
Just waking up, the tree still full of presents.
The cats awake and playing.
The Christmas Bear sitting against the wall
The Christmas Tree with the many special ornaments all speak of a special moment in time.
"Christmas Painting" will become a Sharon Tatem Silk Scarf.
Join the Newsletter for the Limited Edition release of the "Christmas Painting" Sharon Tatem Silk Scarf.